Dove Release in Florida
From the East Coast of Florida from Jacksonville to South Florida Regions Enjoy the beauty of our White Doves.
The Best Service & Pricing in Florida
Wedding or Ceremony Dove Release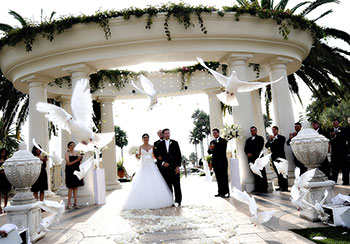 Releasing white doves is a beautiful representation of the commitment made by the bride and groom. Your release can be as simple as releasing two doves representing God's Blessings on your marriage or an entire flock flying overhead to proclaim your new beginnings.
Funeral or Memorial Dove Release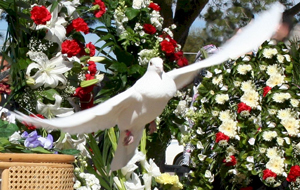 The dove has been the symbol of the human soul. These elegant white doves leap into the sky in a burst of energy an exuberance, reminding us of the soul's ascent to heaven, and the abundant life that blesses each one of us. This is particularly meaningful for a graveside service. To make this event even more beautiful, we coordinated their release with the words of the minister or speaker at the ceremony.
Event/Opening Celebration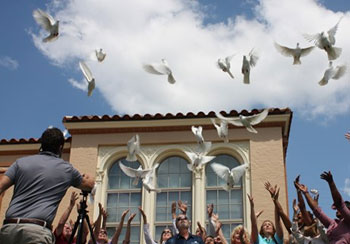 Celebrate a Graduation, Reunion, Homecoming, Grand Opening, or Sporting Event with a memorable dove release.

We will make your celebration memorable and special for any occasion.
For Faster Response
Text: 386-517-4983 or Leave Message Mon-Fri 9am-4pm 386-597-5257
Bar/Bat Mitzvahs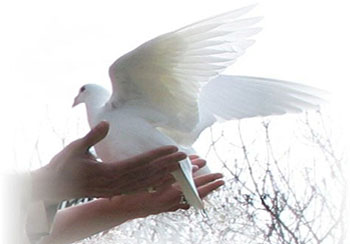 Celebrate your child's entrance into adulthood. For 13 years they have been awaiting this moment. Releasing a Dove is symbolic to letting go and embracing their commitment to love, loyalty and honor of faith.
Sporting and Fund Raising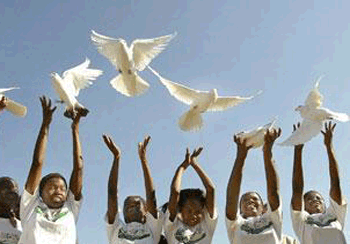 White Doves symbolize all of the good things in come and no doubt your Sporting Event or Fund Raising Event would like to promote the symbolic gesture of Peace, Love, Unity, Prosperity, Faith and New Beginnings.

Your guest or guests of honor, can release a Dove by hand, then the flock can follow
Life Milestones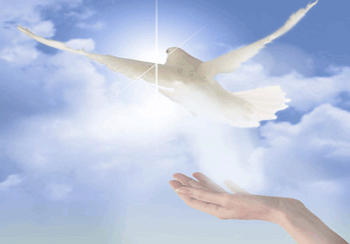 White Dove's are released into the sky during a selected time at your special event.
Sporting event

Anniversary

Graduation

Proposal

Memorial

Christening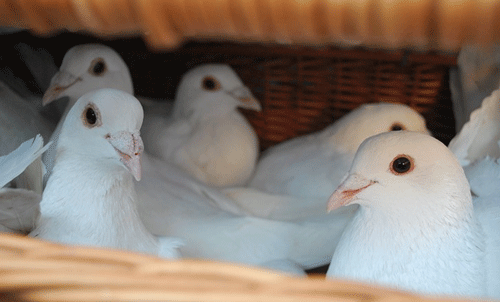 Professional White Dove Release
Doves hold a special place in the hearts of mankind, and their image harkens back to biblical times when Noah released a dove to help him find land. What better tribute than to include them in your wedding, memorial or celebration.
Doves mate for life with a lasting bond. They are loyal, gentle and devoted to each other and their flock. Our White Doves are hand raised and hand feed. When they are resting at home we release them several times a week to spread their wings and play with our children and family. Our doves enjoy family time in the peaceful environment we have carefully built for them.
Our White Doves are located in Palm Coast, Florida and we will release them up to 80 miles from home. We can release our White Doves in Jacksonville, St. Augustine, Palm Coast, Daytona Beach and Ormond Beach.
This is our specialty. Allow us to create and present a personalized white dove release for your special event.
We use only Rock Doves who are professionally trained to return to their home in Palm Coast, Florida.
Text or Call Us for faster service at 386-517-4983